What is 'how are you'?
'how are you' is a holistic, developer-focused solution that helps engineering managers lead their dev teams with compassion, context, and a sense of direction.
'how are you' focuses on 4 core areas during engineering 1:1 meetings. They are:
Wellbeing, to see how happy developers are working on projects, in teams, and at the company;
Team feedback, gathered from teammates, and investigates potential frictions and encourages synergies;
Career growth, where managers help engineers explore ways to upskill, set goals, and forge career paths;
Work output, which is a context-based conversation starter about code commits, pull requests, code review comments, and documentation updates.
How does 'how are you' work?
'how are you' connects to Github and Jira to extract developer data that is provided to engineering managers in context. The data is visually presented and is actionable and easy to understand. 'how are you' is also meant to steer engineering managers toward having meaningful and empathetic conversations with their software engineers.
Engineering managers use 'how are you' to:
✔️ Improve developers' work habits & productivity
✔️ Gather feedback & share praise
✔️️ Keep developers' skills fresh & current
✔️ Help developers set & achieve goals
✔️ Identify patterns that result in bottlenecks
✔️ Unite teams, even at a distance
✔️️ Detect burnout and intervene before it's too late
How do you use 'how are you's' pulse survey?
We've written a blog post on this subject. In it, we discuss why we think pulse surveys are crucial in software development. Here's a clue: they streamline processes, boost engagement, and empower your developers. You can find the post here: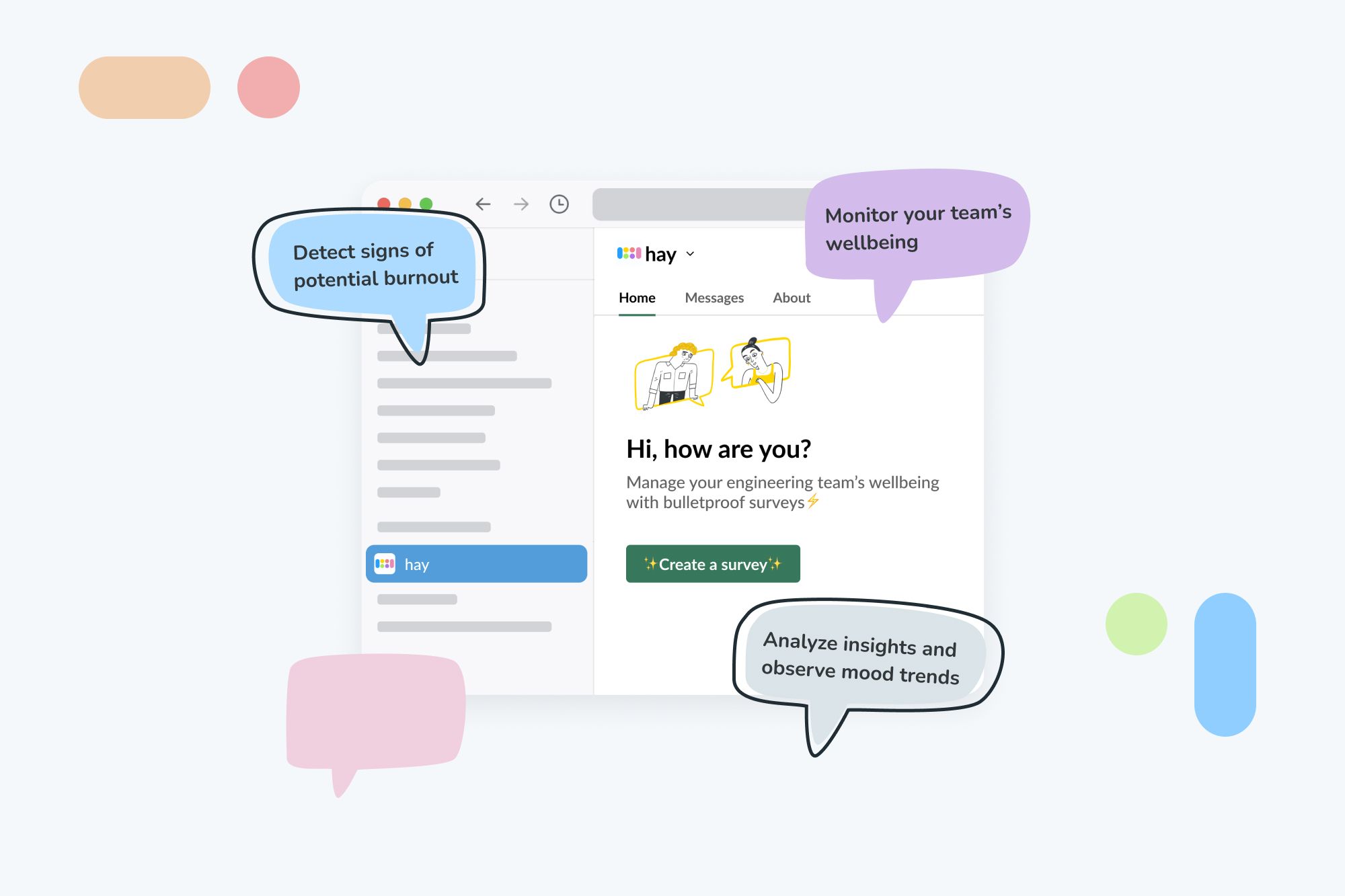 How does 'how are you' process personal information?
‍'how are you' uses the information it collects for legitimate business and commercial purposes such as providing and improving our services, for sales and marketing activities, and to ensure technical functionality.
You can read more about how we use the personal information we collect here, which is codequest's Privacy Policy, the company behind 'how are you'.  
Do you have a demo?
We don't have a demo at the moment but our Product Manager, Chris, would be more than happy to show you hay on a call. If you're interested, feel free to find a slot on his HubSpot calendar here:
https://meetings.hubspot.com/krzysztof-malinowski1  
Please follow our LinkedIn page here or subscribe to our newsletter here. We regularly post product updates and announcements. We also send out free educational materials!
Do you have a product video?
We sure do! Here's a video of Tomek, our CEO, discussing 'how are you' and how it helps engineering managers streamline processes, boost engagement and productivity, and create happy and fulfilled engineers!