Hello dear users and supporters of hay 👋.
We're continuously innovating, and thanks to your invaluable feedback, we're gearing up to introduce some transformative updates to our product. Our mission has always been to empower Engineering Managers to quickly gauge the pulse of their software development teams through Slack surveys. With this upcoming release, we're taking that experience to new heights.
🎨 Improved UI/UX: We've taken the challenges of Slack's constraints head-on, refining and optimizing to ensure you enjoy the most intuitive and user-friendly experience possible.
📢 Dedicated Channel Posting: Topping our list of features is the ability to post your surveys directly to specific Slack channels. Whether you're aiming for a particular team, department, or project group, select their channel, and your survey will be right there, front and center.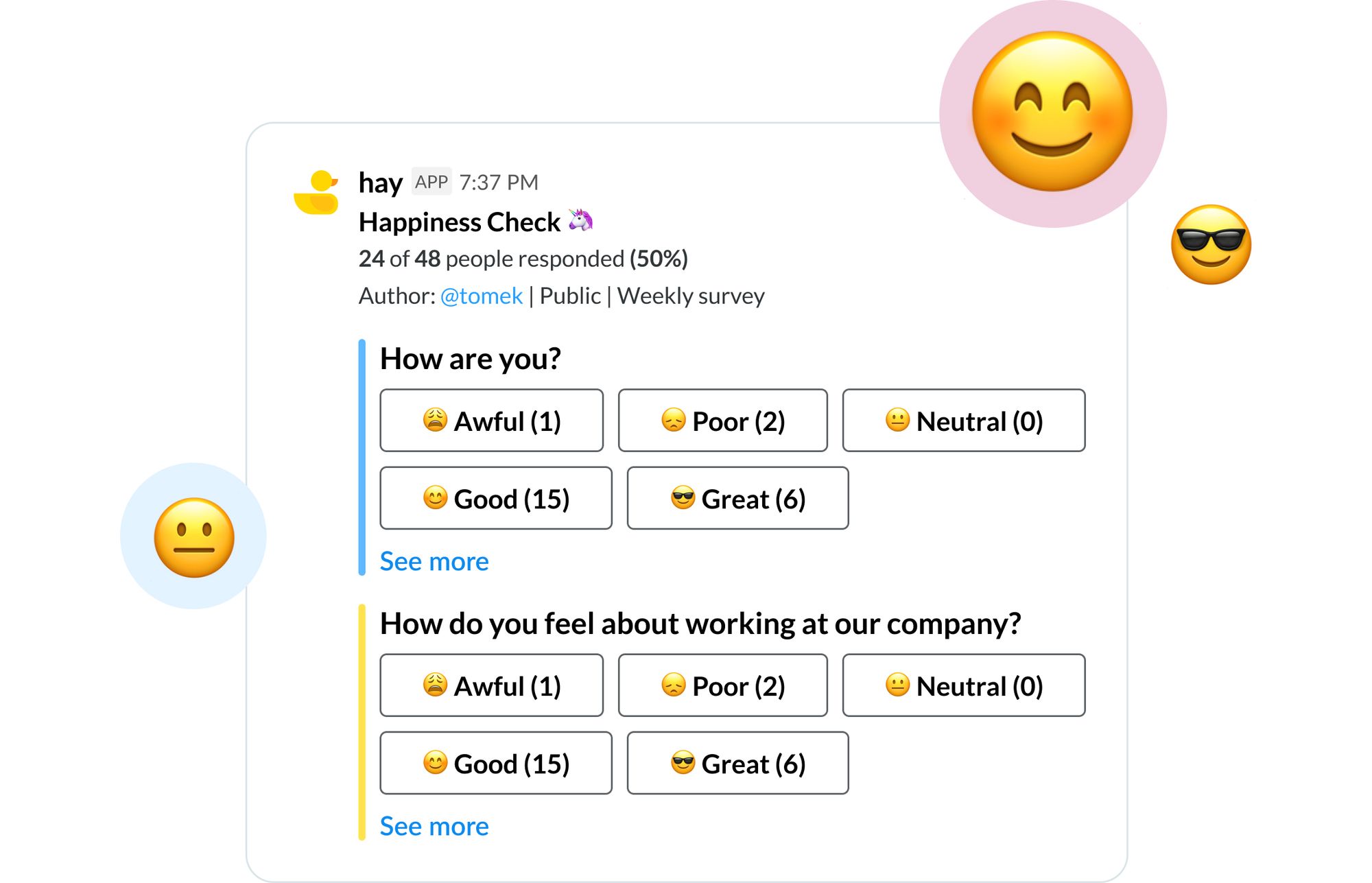 📊 Enhanced Statistics: Data-driven decisions just got a boost! We're introducing a more robust statistics module, giving you deeper insights and a clearer understanding of your team's feedback. Visualize responses, track trends, and make informed decisions with our revamped analytics.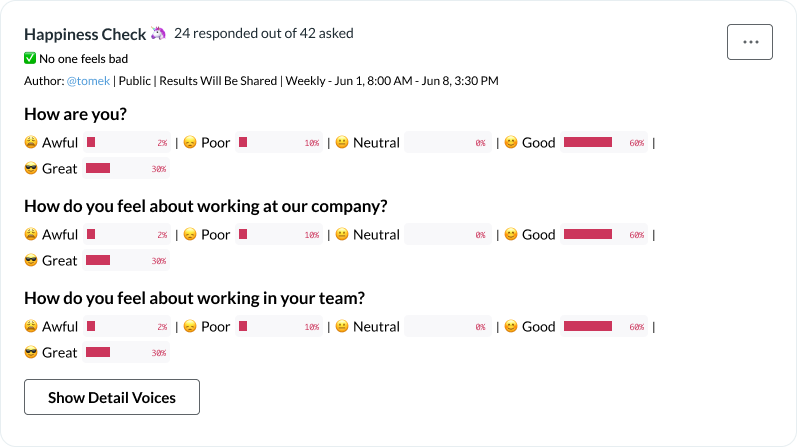 👀 Follow Functionality: Keep a close eye on the pulse of specific team members or colleagues. Our new "Follow" feature lets you observe responses from individuals you're particularly interested in, ensuring you're always in the know.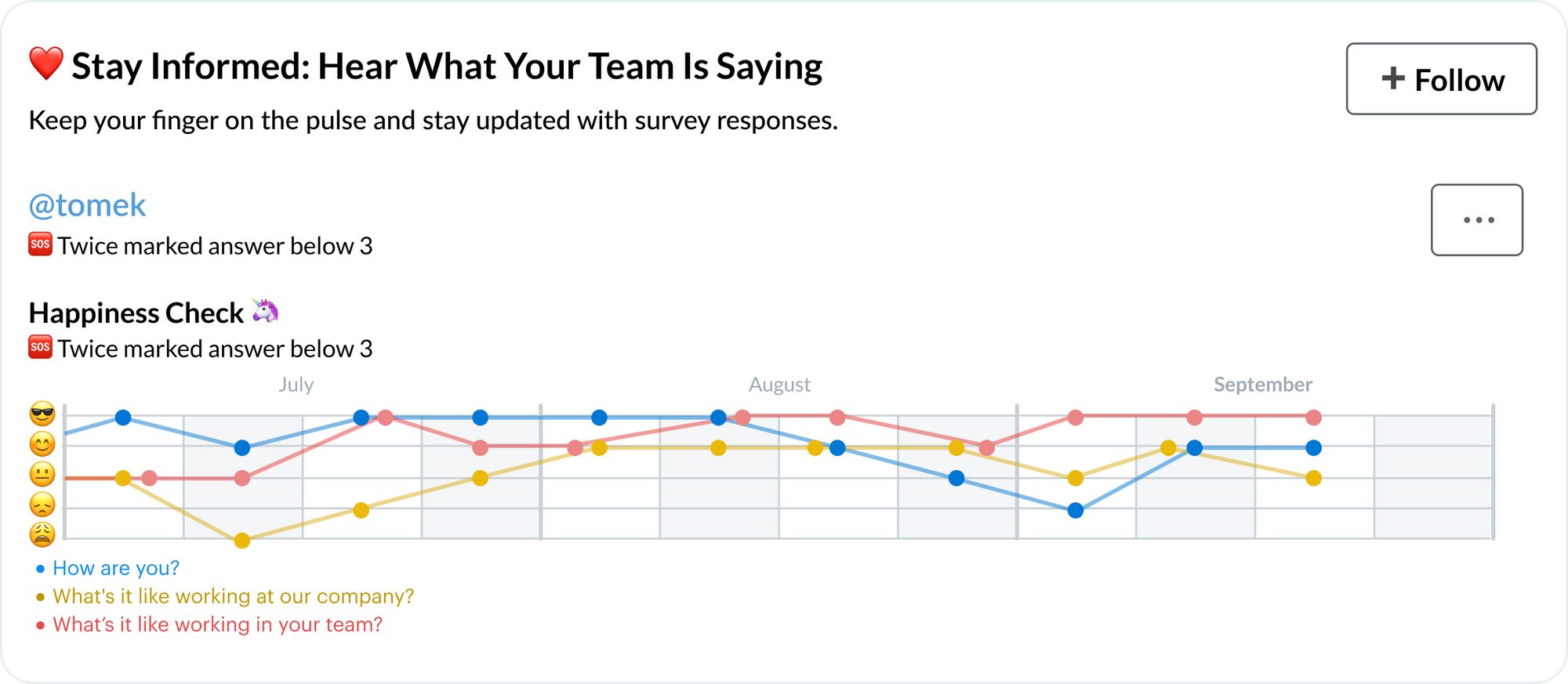 📄 Templates: Launching surveys is now a breeze! With our revamped templates, you can set up a survey with a single click, catering to a range of needs, from project feedback to team morale checks.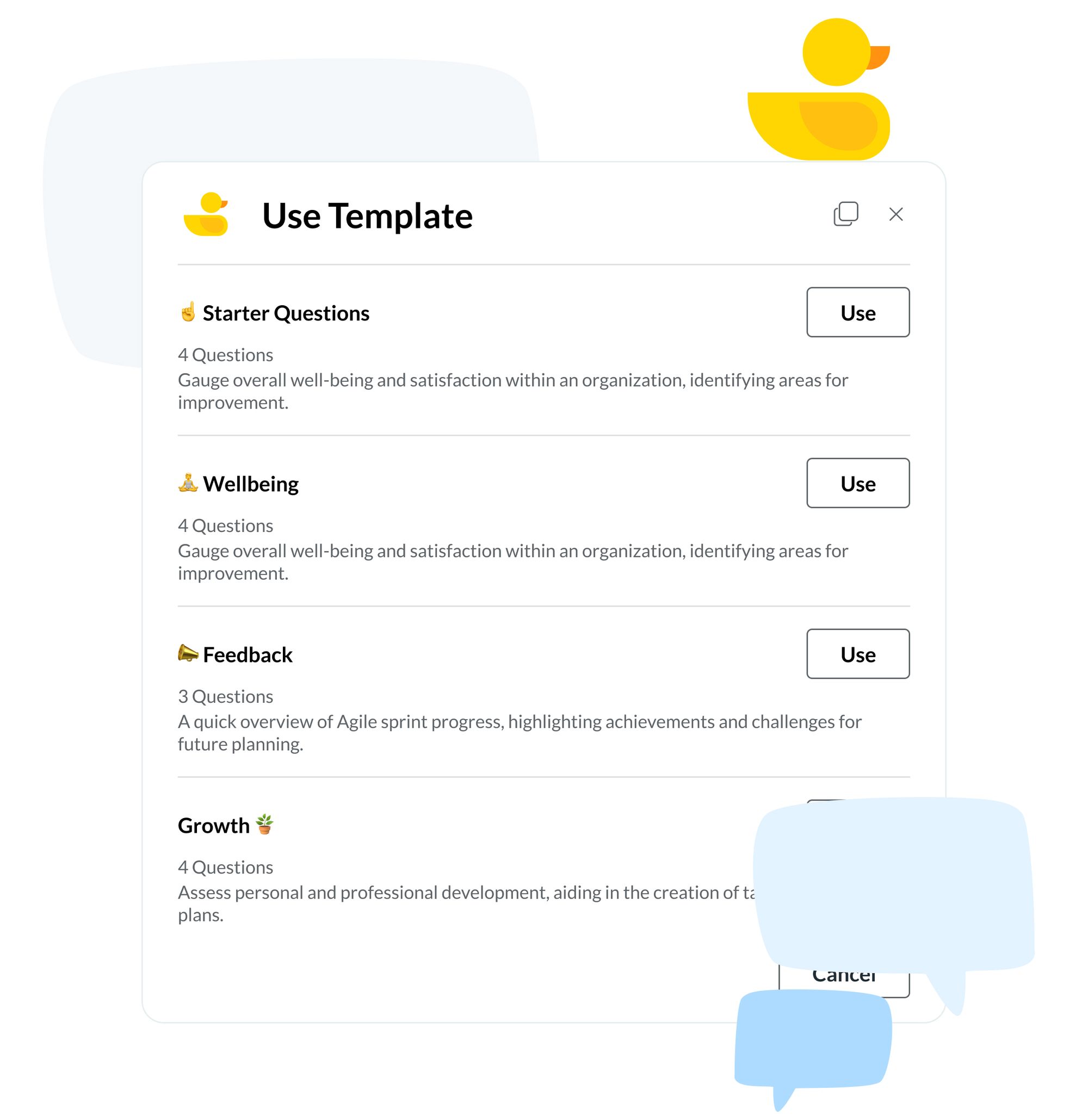 ⚙️ Advanced Survey Settings: Take control of our enhanced survey settings. From choosing your audience to setting visibility and determining the level of anonymity, you have all the tools to craft the perfect survey.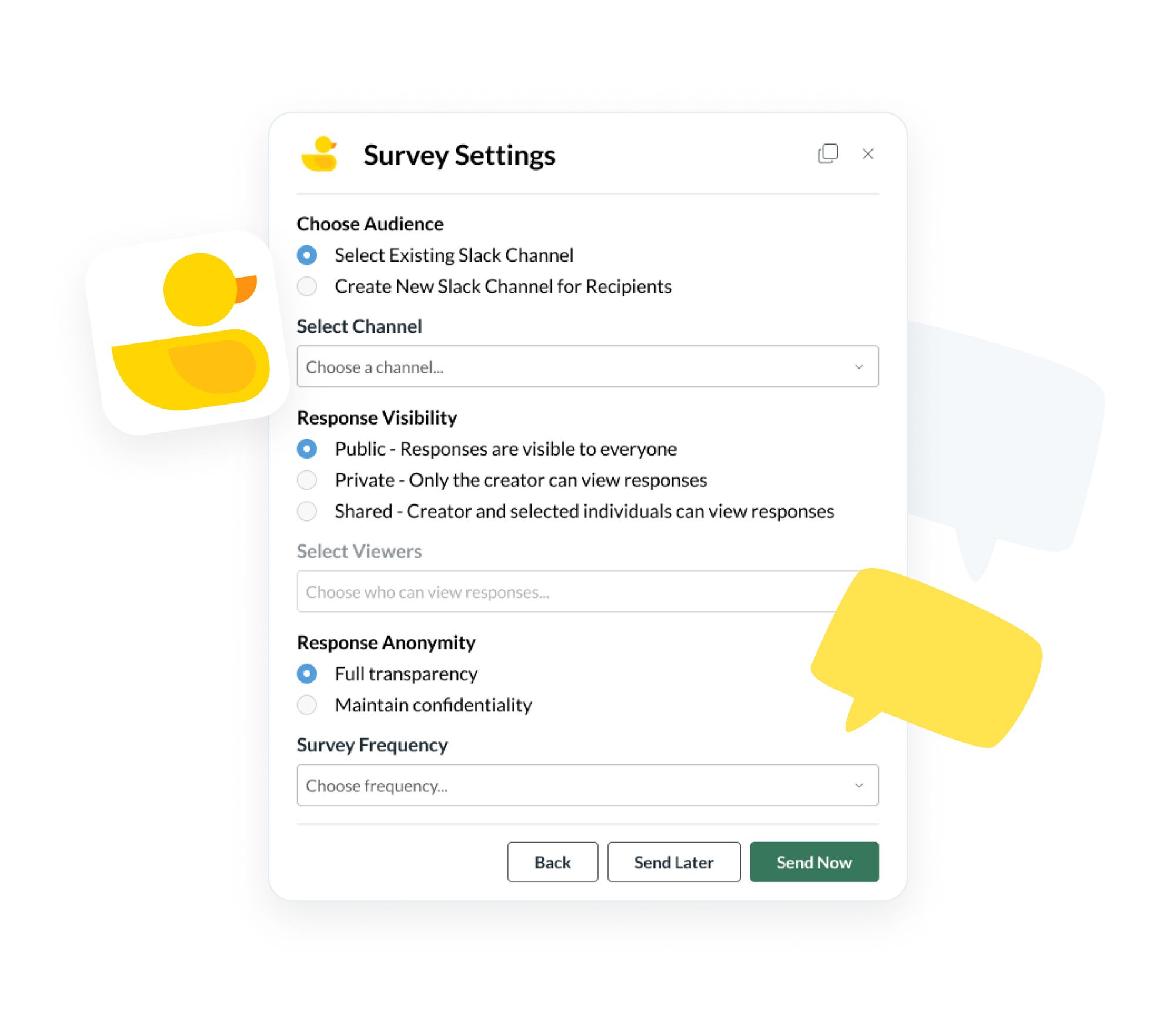 Please note: these eagerly-awaited updates are currently under review by the Slack team. The exact timeline is a bit fluid, but we're doing everything possible to roll out these features swiftly.
Your unwavering support and patience are deeply cherished. We're excited for you to dive into the new and improved hay experience. Stay tuned for more updates, and as always, your feedback is our guiding light.